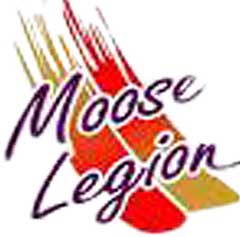 Loyal Order of Moose, Lodge #764
Moose Legion
Moose Pilgrim Paul Hedrick (L) and Lodge Administrator Mike Lambert are the officers of the Moose Legion.The Moose Legion is known as being the "Degree of Service" because of the many programs it supports. It is also possibly even better known as the "Fun Degree." Our members do like to enjoy themselves! Our mission is: "To have fun while providing greater service to the Moose fraternity." Our motto is: "To do some good thing for someone each day."

Members of the Moose Legion meet at 5:00 PM on the 4th Tuesday of every month.

Get your Moose Legion application here.